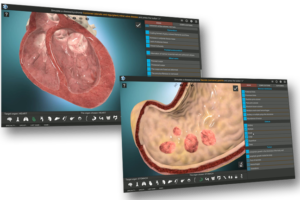 Simple and user-friendly interface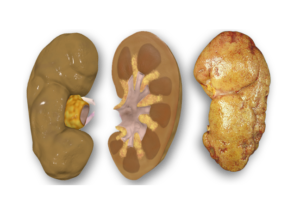 Realistic visualization of pathological changes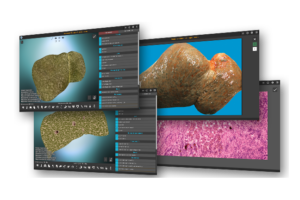 Pathohistological micro- and macro- specimen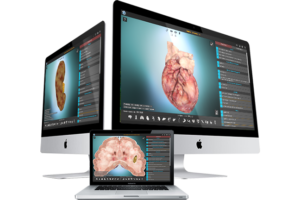 Supported systems: Windows & Mac
Enhanced and fascinating study experience
Pathology3D is a new generation 3D screen simulator designed for studying the courses of general and specific pathological anatomy. The constructor allows to simulate pathomorphological changes that are typical for various diseases and syndromes on interactive 3D-models of organs.
Download Now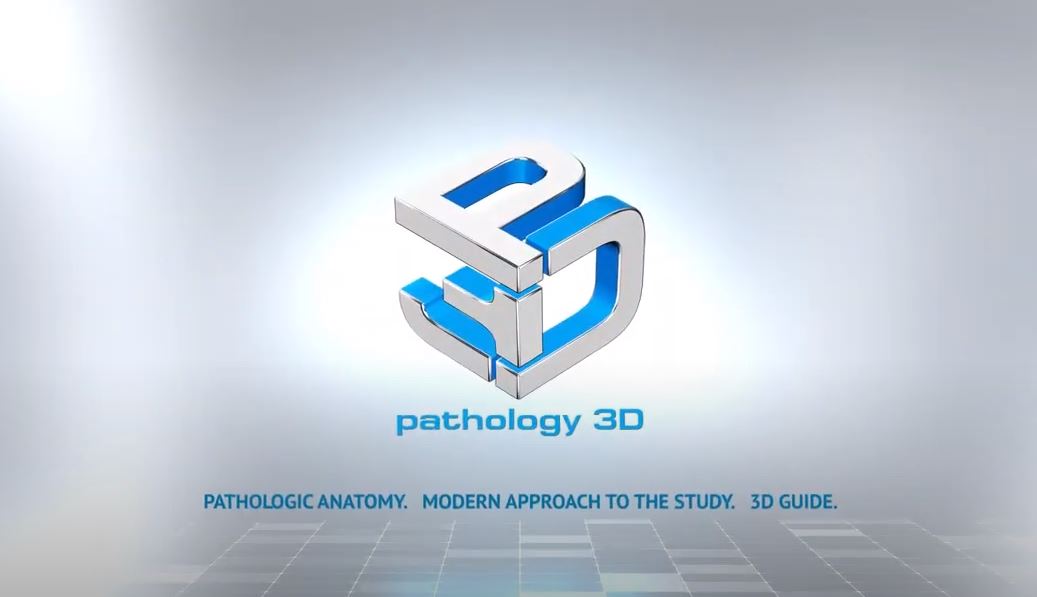 Model a disease / syndrome in minutes using 3D models
Select the disease / syndrome from a list of available modules. Then 3D model of the target organ loads
At the macro level organ can be examined and modifies using pathomorphological parameters. At the micro level, it is necessary to choose the correct option from the proposed photographs of histological specimen.
After modeling of the disease / syndrome, a table of results is displayed with the analysis of the student's answers.
Modern approach
The application corresponds to the current international program of "Pathological Anatomy" and fits well into the educational process.
Simple explanations of complex concepts
Comprehensible presentation of the material and realistic visualization of organs allow to quickly and more efficiently study the pathological anatomy.
Study using 3D technology
Using gamification and 3D graphics, the application allows to develop sustainable skills of recognition of morphological changes.
Individual study
The modules of the program allow students to independently study the pathological conditions of a particular syndrome / disease in a fascinating way.
Fixation of knowledge
A unique approach to the educational process can significantly increase the fixation of knowledge in long-term memory of students.
Knowledge control
A student can independently or under the supervision of a teacher assess their knowledge, analyze progress, identify their strengths and weaknesses.